Online and digital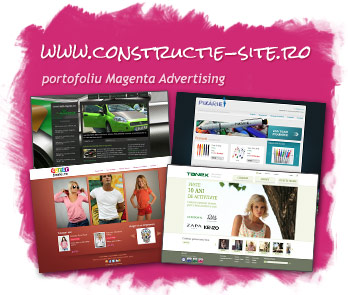 Our philosophy focuses on an integrated approach on our projects, by managing all the aspects related to the online and offline presence of our clients. We provide complementary services and continuous assistance for the projects of online and offline marketing, from strategy to creation, website development, promotion, maintenance and monitoring,
We have the know-how and a vast experience in the domain of online presence development, for we think that the online environment is one which prides the dialogue between companies and their public. We have proposed and developed hundreds of online projects, for clients coming from different areas of activity. Depending on the particularities of their business, on the target public and on the message to be communicated, we have designed corporate solutions, e-business solutions, portal/community solutions and intranet solutions.
The key for a successful online presence is to have a set of quantifiable objectives, relevant on a long term, to design a promoting strategy, to implement and monitor it step by step.